Got out for a nice ride today to go see my buddy Mark's Triumph 600 Speed Four he just picked up. Very clean bike with about 8K miles on it.
Met him at Cycle Gear to check out his bike and shoot the shit for a bit. It was a little chilly today, but at least it was dry and not snowing!!
Took the scenic way home and stopped for a few glamor shots of the RZ.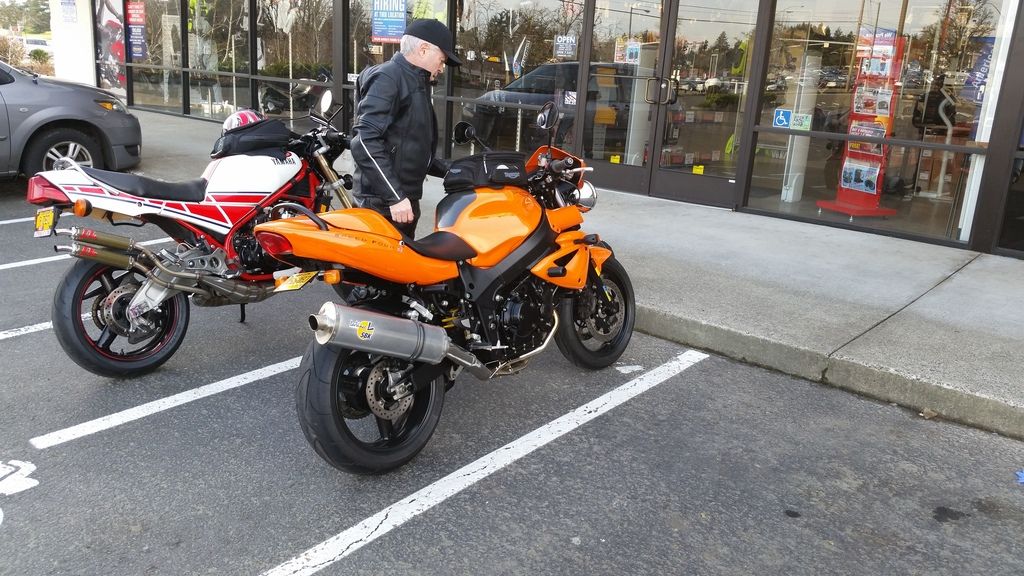 I think it's a 2003. The looks kind of grow on you. The color really stands out quite nicely!!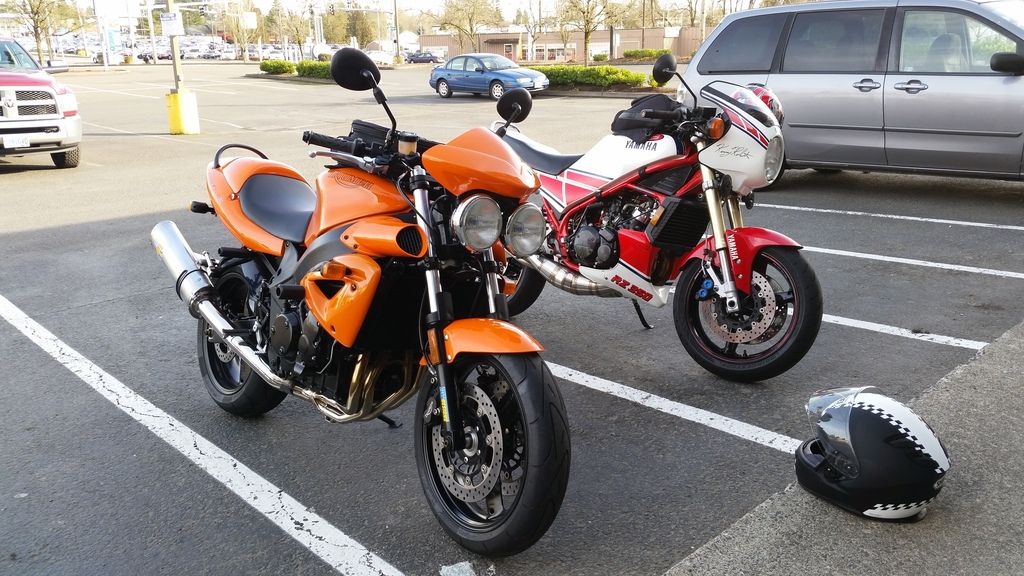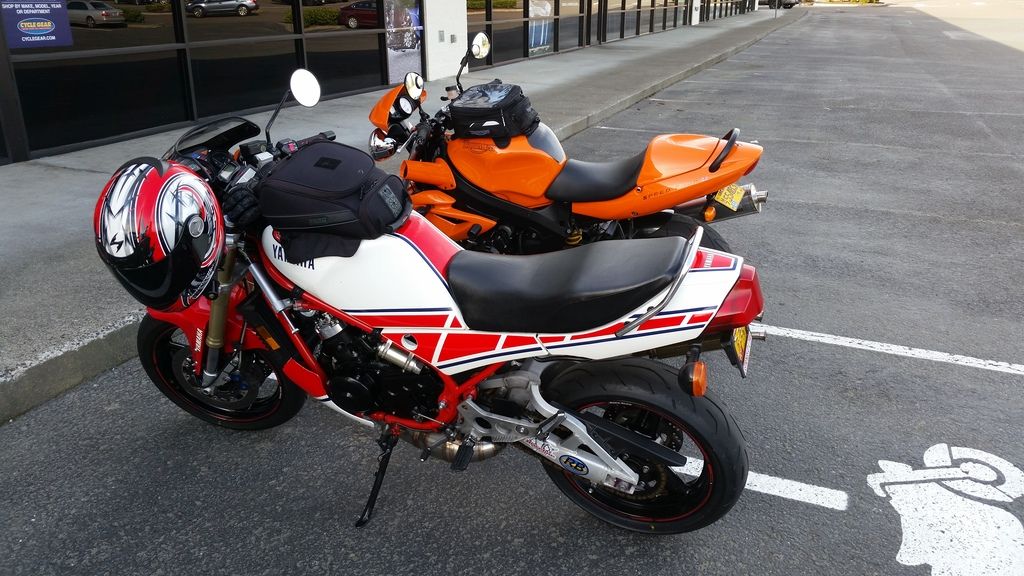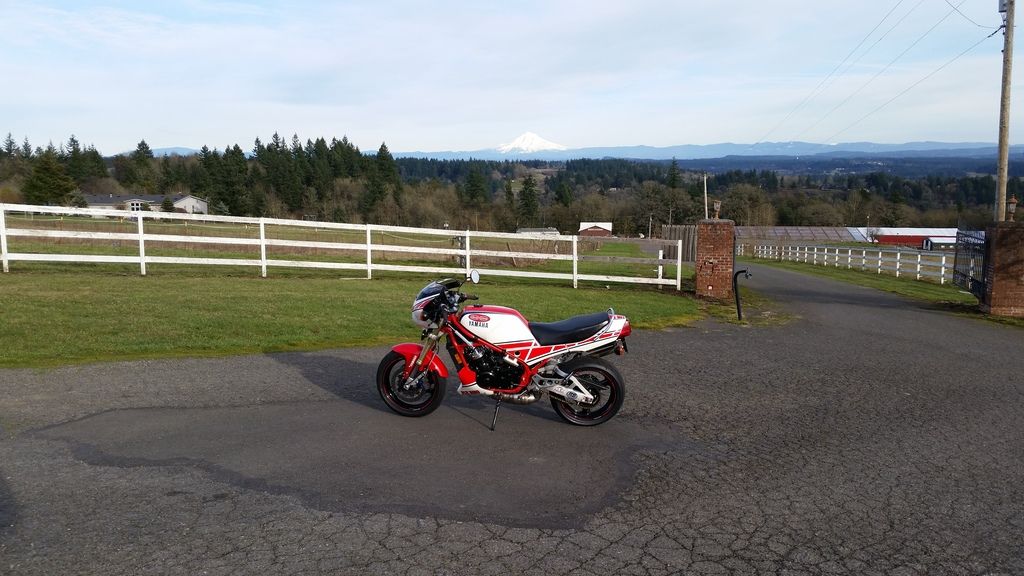 This is up on Pete's Mt. road above West Linn.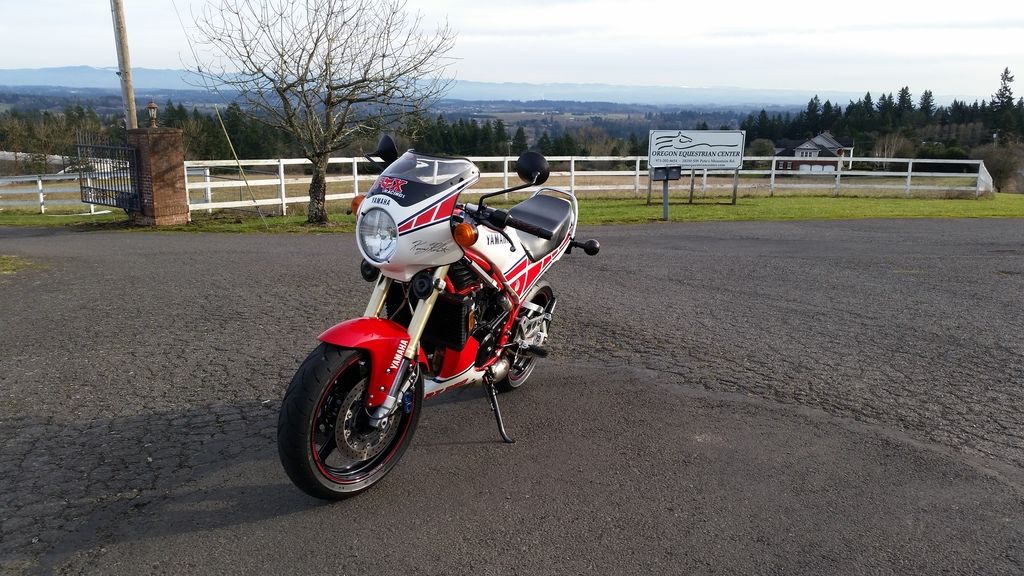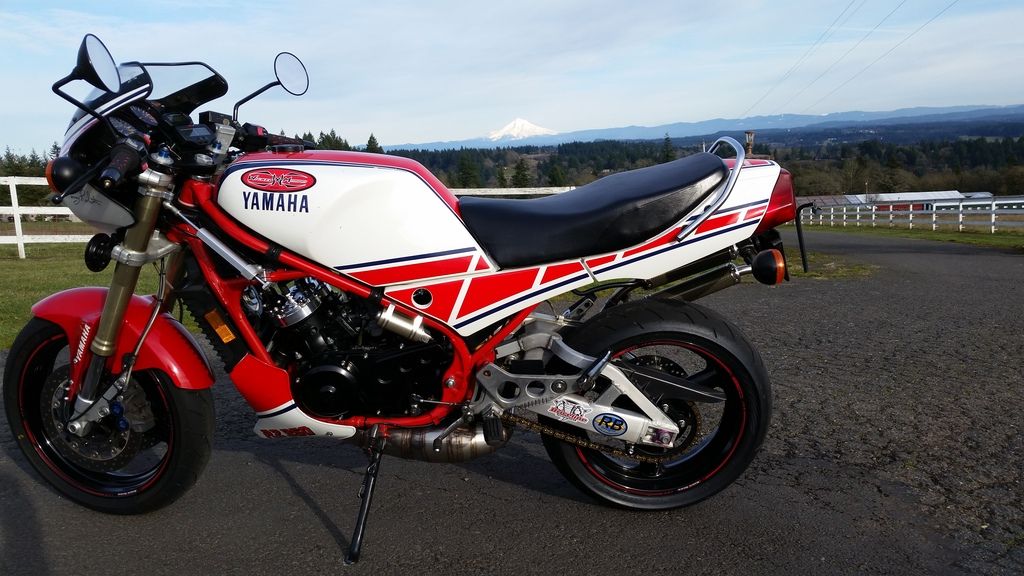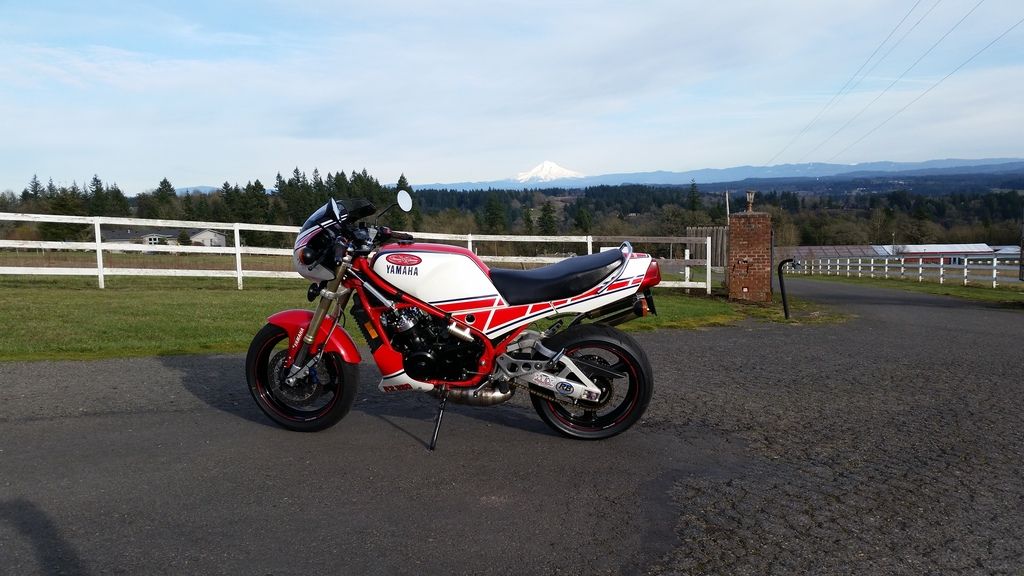 Mt. Hood in the background. I swear when I was taking this pic the mountain looked 10 times bigger!!
Charlie
_________________
1985 RZ 421 Hybrid
http://www.rzrd500.com/phpBB3/viewtopic.php?t=9655
99 R1 USD front end
Tarrozi Hi-rise clipons
TrailTech Endurance II Speedo/Odometer
VJ23 swingarm
CBR F4i rear shock/custom dogbones
JL GP stainless pipes
2018 XSR 900