Yesterday, I went for a ride with a few guys from work.
When I got home, I figured I'd work on the project bike for a bit.
Went into the garage, and the first thing I notice is a fresh puddle of oil on the floor under my bike.
Interesting, because I haven't put any tranny oil in the motor yet.
Looked a bit closer and confirmed what I already knew. It was 2 stroke oil that was dripping.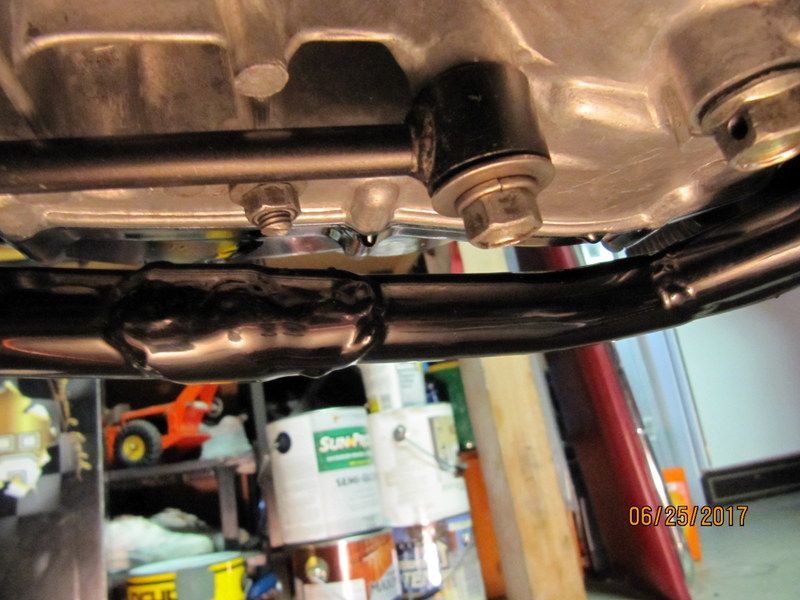 I checked all the hoses on the pump, and they were all sealed and dry. Damn.
My next thought was that it was my oil pump seal leaking oil into the tranny and then out from the clutch cover gasket.
Did I put the oil seal in backwards? Can you put it in backwards?
The seals kinda multi-directional. It keeps 2 stroke oil confined to one side, and tranny oil on the other.
The leaking seal bummed me out. Now I have to disconnect rad hoses and oil lines, pull the clutch cover, pull the oil pump, change the seal and put it all back together.
But what really pissed me off was that my brand new oem clutch cover gasket wasn't keeping the 2T oil inside the engine. WTF?
Grabbed some tools and a trouble light, got down on the floor and prepared to have at the job.
With the bright light in my hand, and my nose about 6" from the pump, I saw oil sitting in the cover underneath the pump.
When I looked closer, I could see oil on the bottom of the pump, and I followed the line of oil across the bottom of the pump and up the side to the….oil drain screw.
It seems that I forgot to tighten the silly thing. Oops my bad.
With that crisis averted, I finished setting up the carbs.
Installed new 430 main jets, new 25 pilot jets, and put the needle clip in the 4th grove, with a washer under the clip.
Gotta start somewhere with the jetting.
As far as I know, there are only 3 things left to do before I can start the engine.
Install the pipes
Put some oil in the transmission.
Fill the rad with coolant.