Gday Race fans. It's been a while since i've posted but i've been checking out the great builds and ideas on the forum.
I'm about to start a restoration of an 83 rz350 but first i need to get it's wheels back that have been on my 84. The 84 should have black rims but it came with powdercoated red wheels. I bought front and rear replacement wheels that were cheap but in pretty average condition.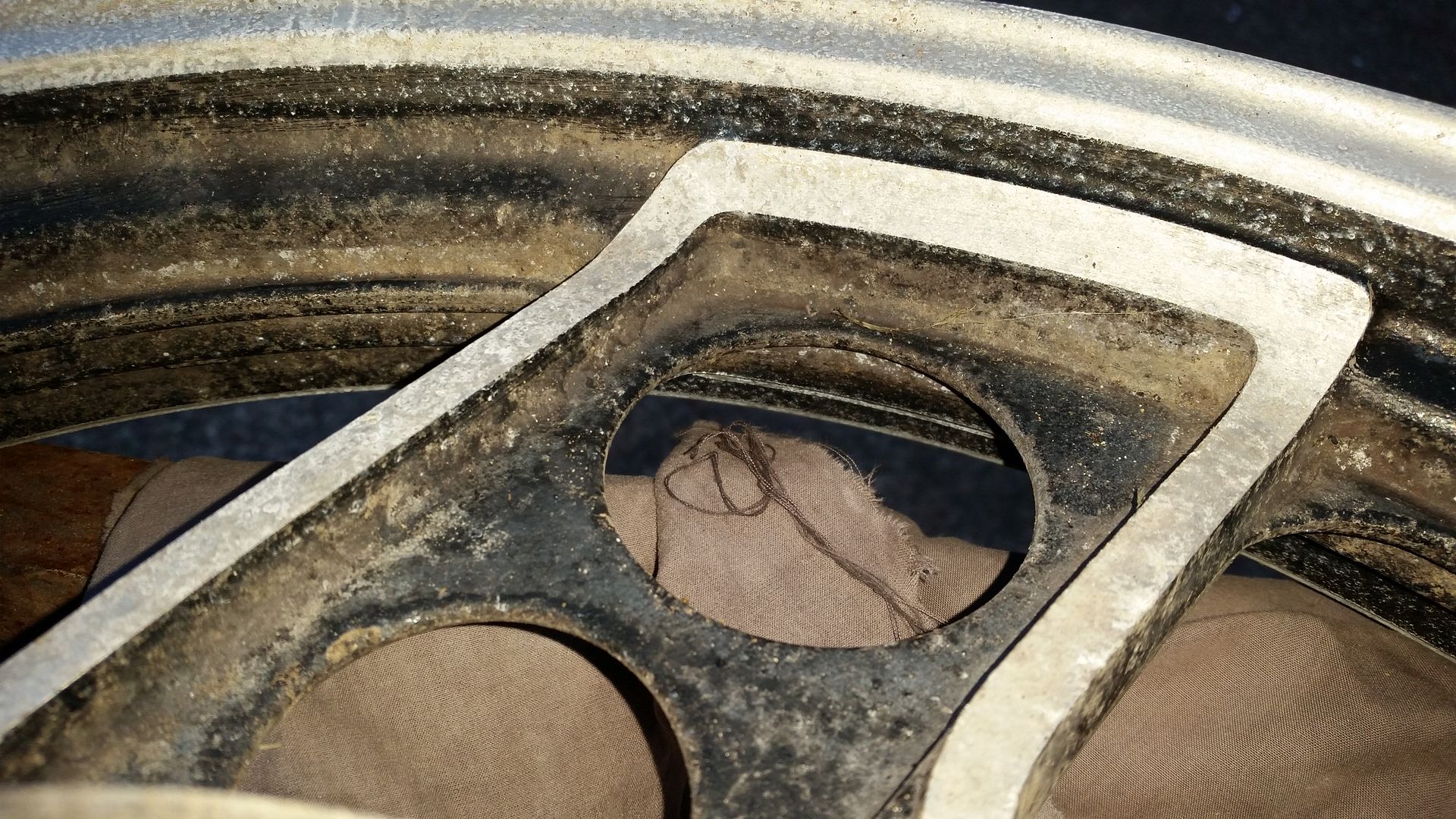 I used a nylon wire wheel on my drill to remove the oxidisation from the ally and crud of the paint. Also used a dremel with a little wheel that looks like coral to get to the tight spots.
Next was mask up all the areas that won't be painted. A long tedious job but made a little easier using vinyl masking tape and a razer blade. Then it's a quality etch primer to get adhesion to the ally.
I learn't from doing this before that its best if you mount the wheels so you can rotate them whilst painting. otherwise it's easy to miss some area's. i've just hung mine fom the rooth of the back shed using some timber and threaded rod.
Finally i painted it in 2k black followed by a few coats of semi gloss clear coat to bring back the gloss a bit. Start to finnish probably 12+hrs work but i'm quite pleased with the job. Anyway i thought i'd share for those interested and for anyone who has thought about refurbishing some tired looking rims.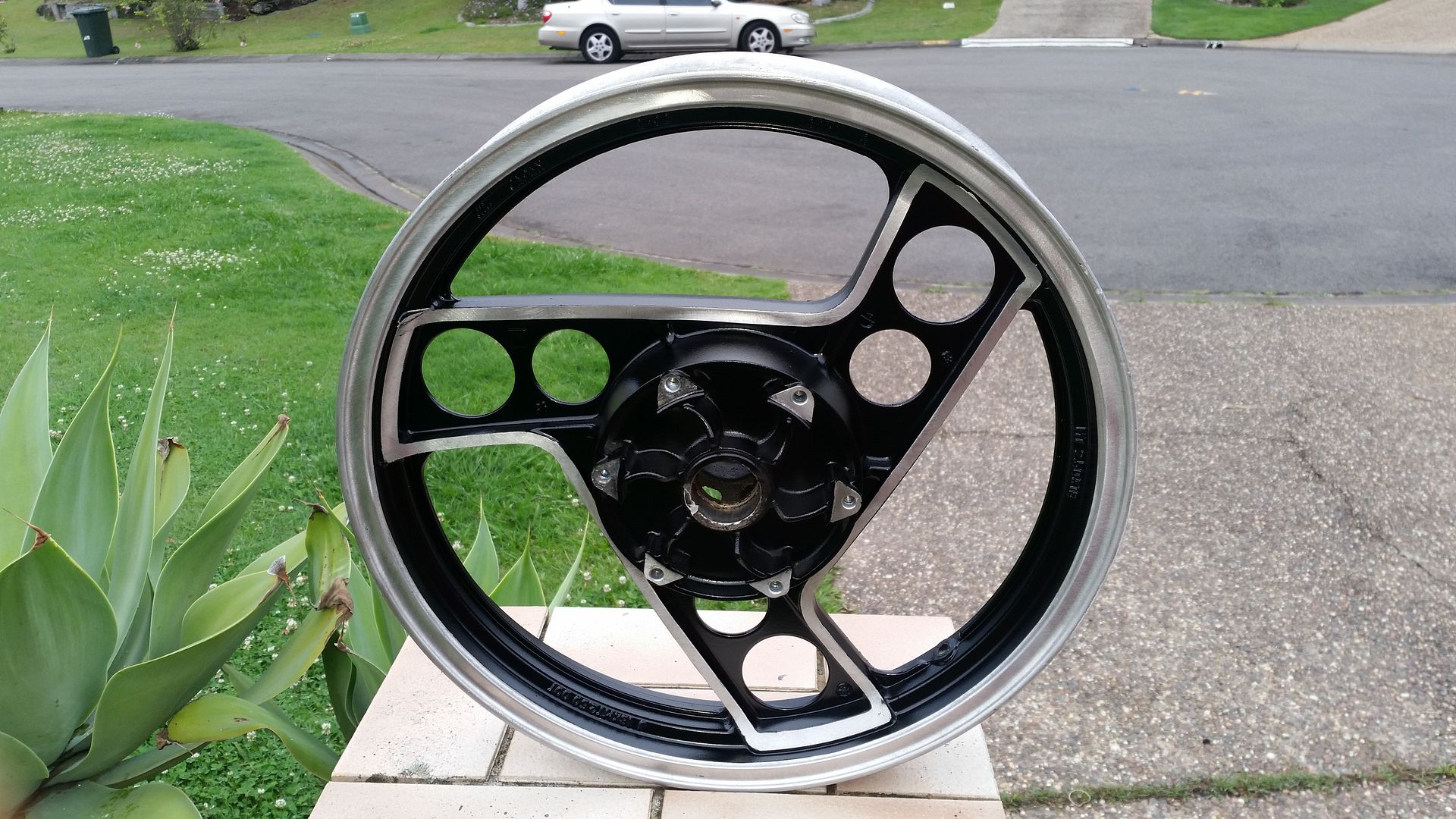 Now to put it all back together. I have a question as in regard to wheel bearings. i bought new japanese 6301 bearings from the bearing shop and they have the plastic covers. Should i leave the covers on, or remove them so as to grease and then later regrease them?