A friend of mine in Albany, Western Australia very recently commissioned me to make up a set of caliper mounting brackets.
The modification has been to fit early R1 disc rotors (298mm dia) to early RZ350 wheel and forks, using Yamaha R1 'Blue Spot' or 'Gold' calipers.
The early RZ350 forks have a nominal distance of 42mm between the mounting lug holes on the back of the leg. (...I have just measured them and it is actually 42.5mm on the forks that I have!)
This pair of caliper mounting brackets will bolt directly on to the early RZ350 forks, the 'Blue Spot' or 'Gold' calipers will bolt directly onto the mounting brackets and they will correctly align with the early (larger) R1 disc rotors. There is no machining to be done, no spacers to be fitted and it is a ten minute job.
The following photos show the completed set up and views of the caliper mounting brackets. (.....please excuse the scruffy looking wheel and fork legs!)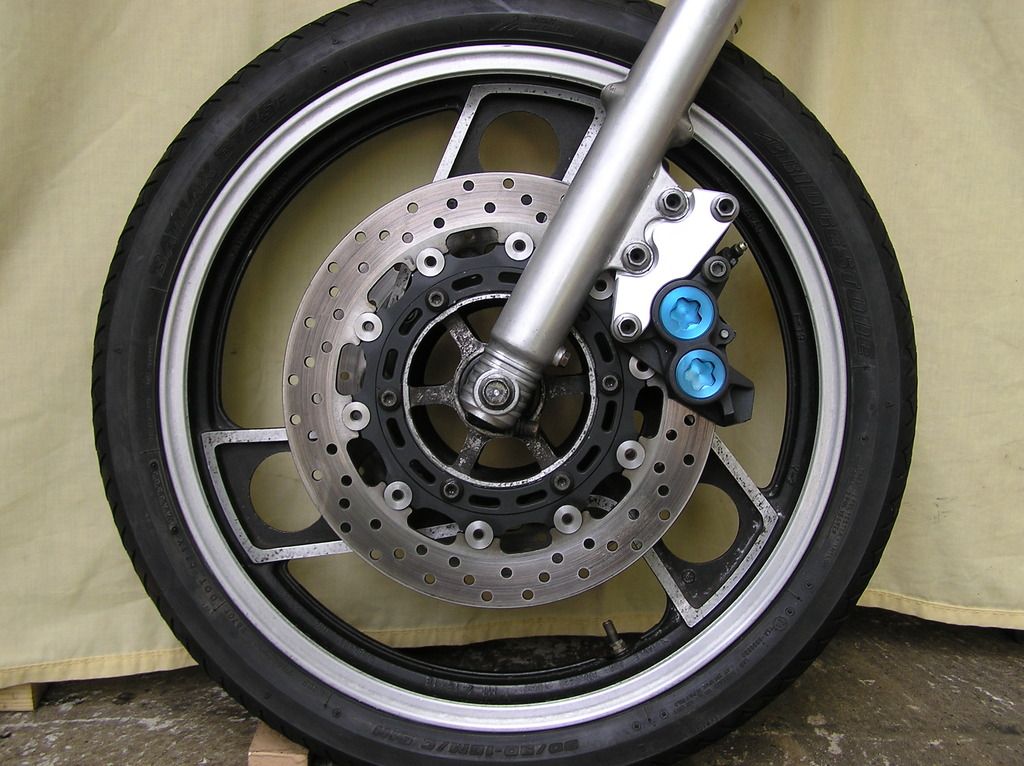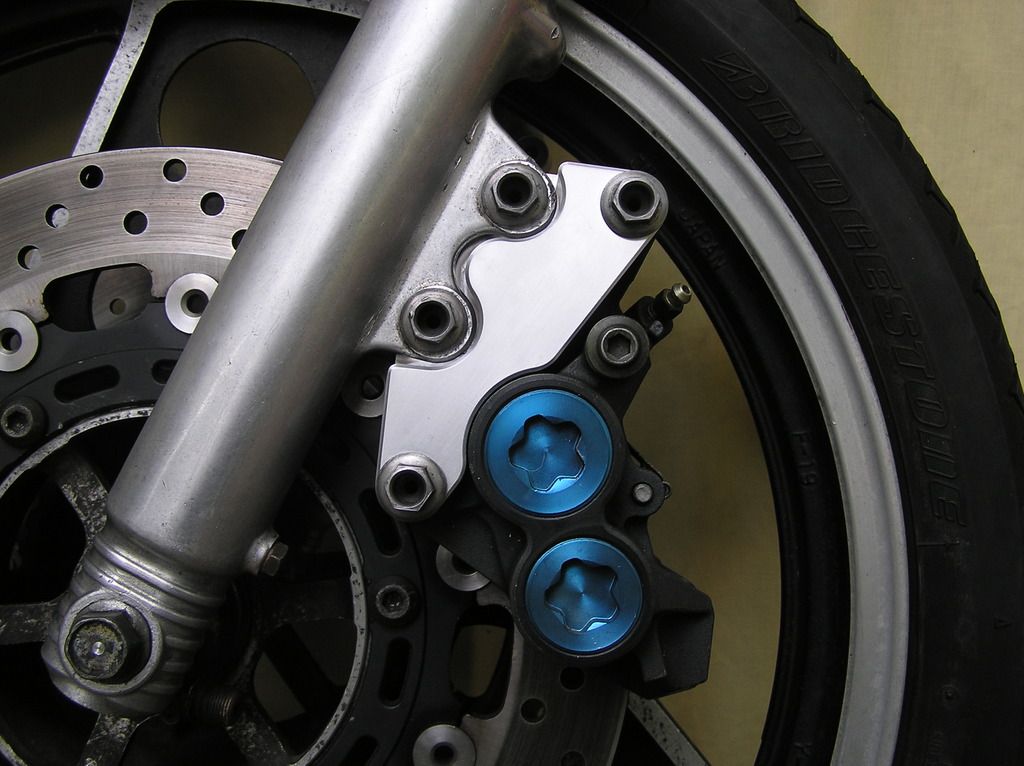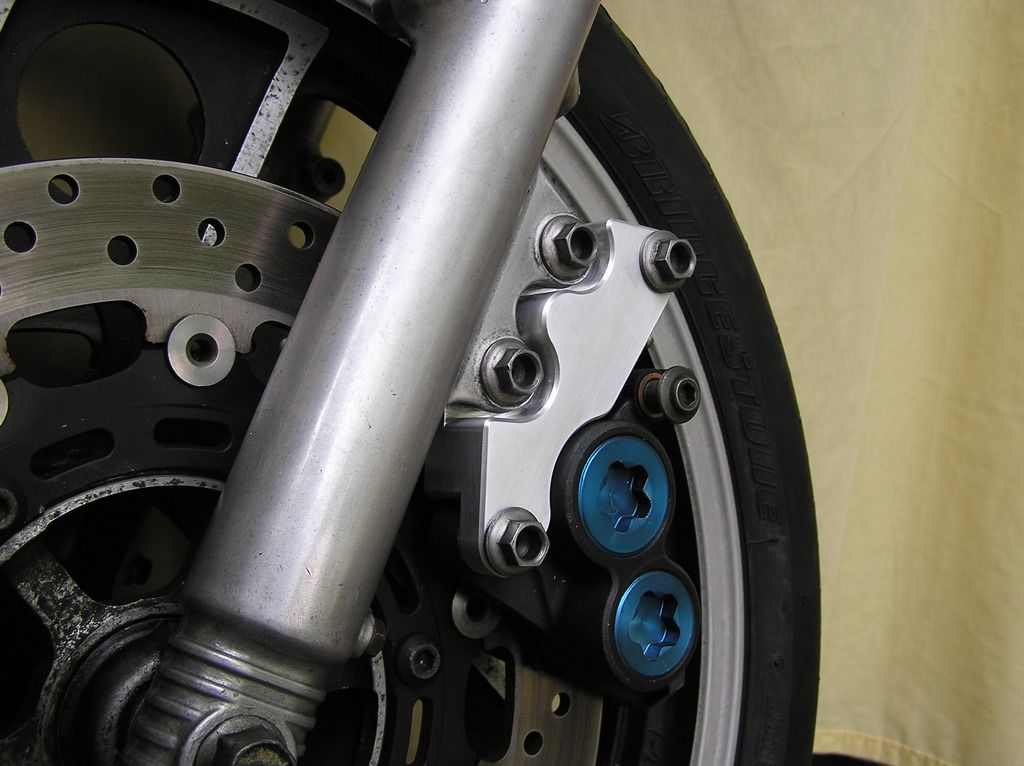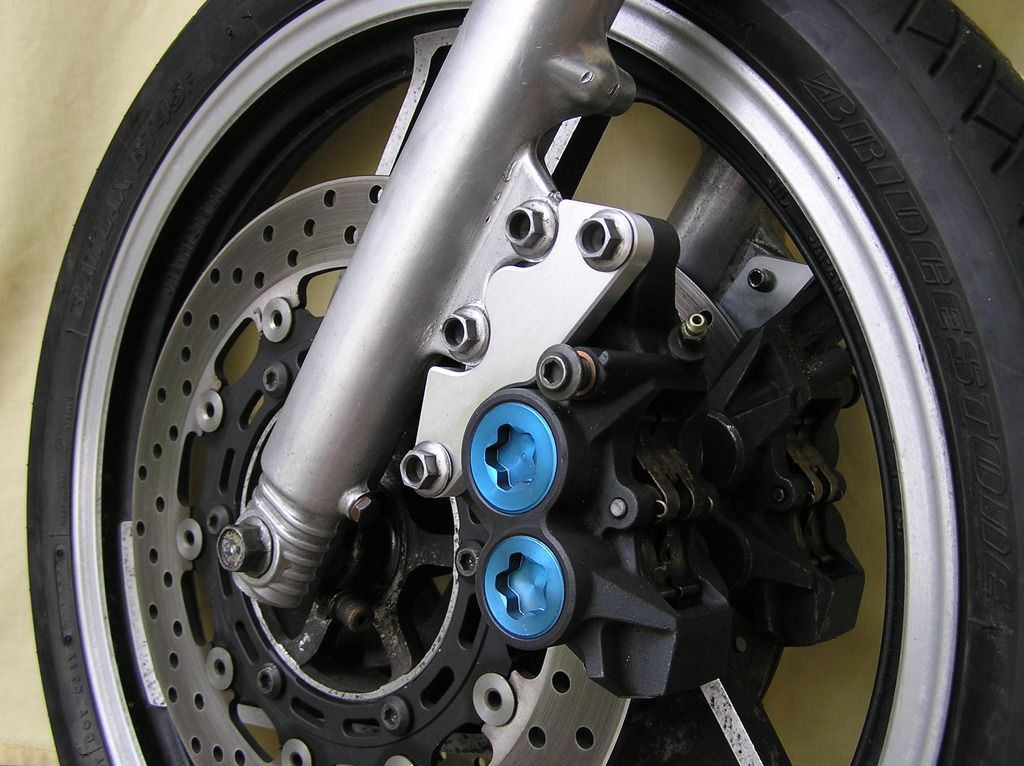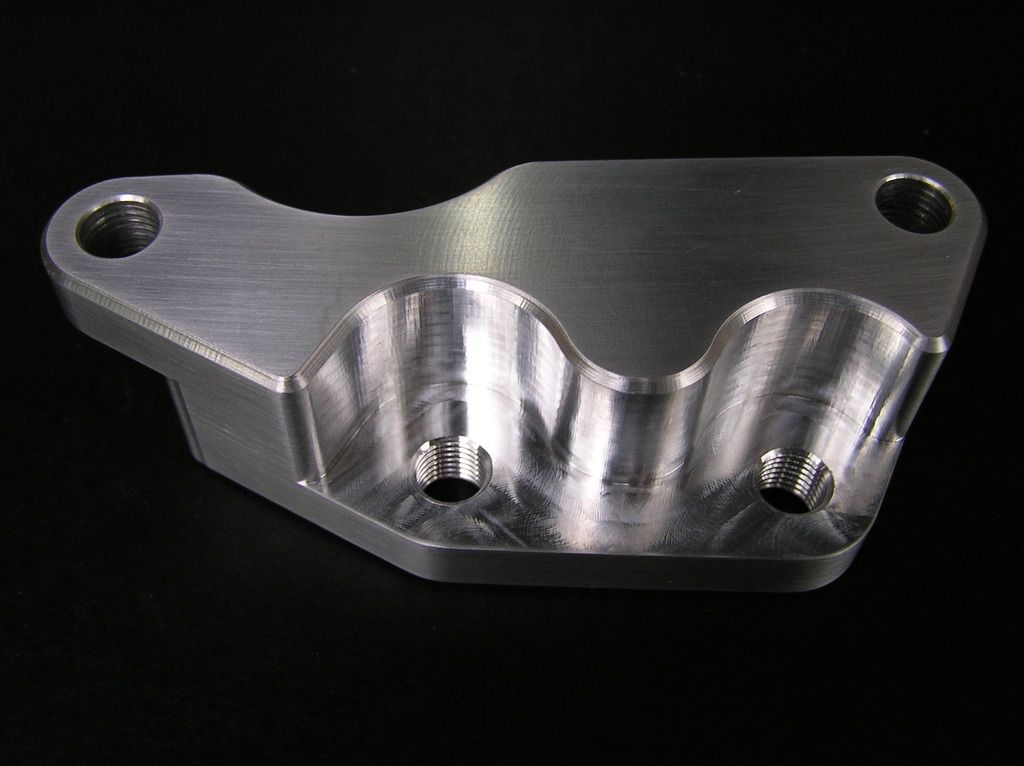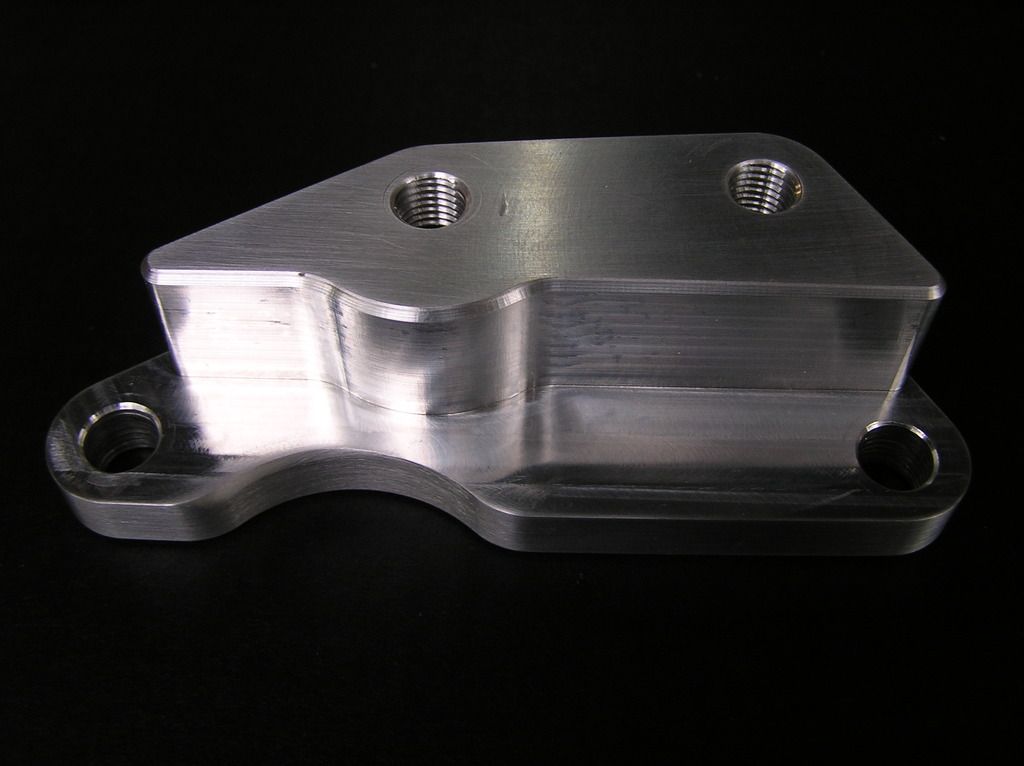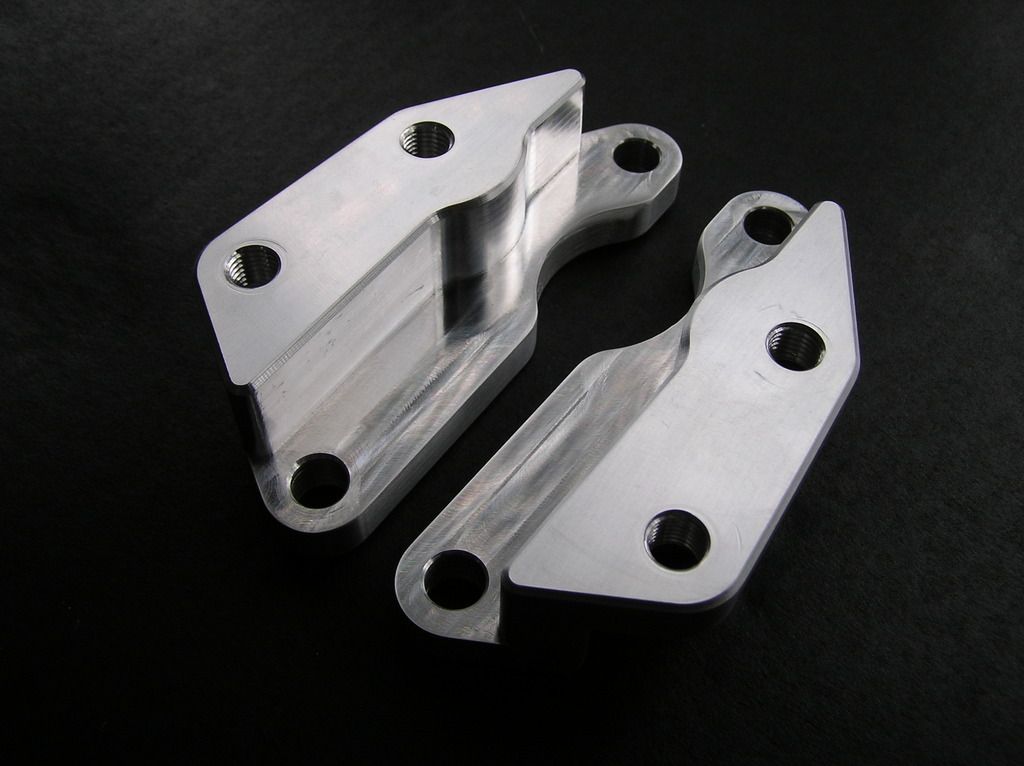 If there is any interest or demand for these caliper mounting brackets, I am willing to make up small batches (left and right pairs) to be available for sale. I am a qualified precision machinist and work on my own from a small workshop. I am not able to mass produce these items and there might well be some delays in meeting orders depending upon other commitments at time of order.
Prices for a pair of caliper mounting brackets would be AUD$240 (free postage in Australia) or AUD$230 (plus postage for overseas buyers).
I have not placed this post under the 'Vendors' section seeing as I am not a vendor as such.
I have placed the post in this section so that readers can see what simple modifications are possible to vastly improve the RZ350 brakes and to see what is available.
See my other post
http://www.rzrd500.com/phpBB3/viewtopic ... 20&t=13047
" onclick="window.open(this.href);return false; and you will get some idea of what else I do and what else floats my boat!
Best regards from Perth, Western Australia.