NJRZ350 wrote:
Brian if you haven't replaced the stock ball bearings with tapered roller ones now might be a good time since you're at least half way there with the forks out of the way.

The bike is suspended from the ceiling attached at the bars. I would have to find another way to hold it up if I wanted to tear into it further.
I had a couple of bushings at the bottom of the fork leg that didn't want to come out, so I pried a little harder with a bigger tool and they came out. Now the forks are completely disassembled and can go with the wheels to the powder coater.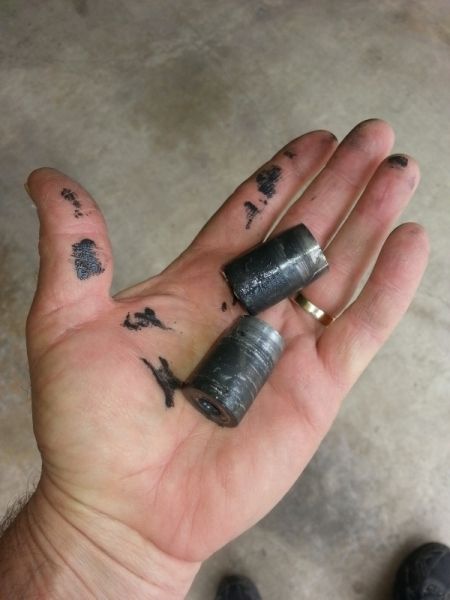 While Bill was tearing things apart, I noticed that it looks like someone has already put Progressive Suspension springs in at some time.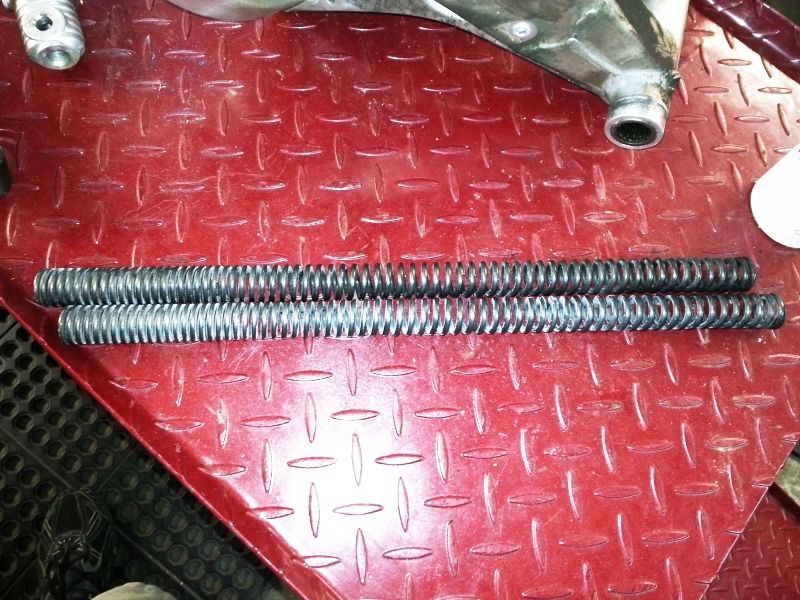 I had already ordered a pair of these from Economy Cycle, but John caught it in time and allowed me to change my order. Instead, I bought a pair of these. Now, I should be able to properly set up my sag.
The other night when working in Bill's shop, he told me that he had an R6 shock that I could HAVE if I helped him clean up some other parts that he is selling. I bought the bushings to convert it from John and Economy Cycle and this bad boy is going in when we put the new tires on.
I should have a package waiting on the porch tomorrow from Economy, and I'll be dropping parts to the powder coater hopefully at the same time. Things should start going back together next weekend. I hope so, it's 74 degrees and sunny today. Riding season is here!