Moderator: rztom
Comment publier des photos de mon 500 RD cafe racer ?????????
Merci
A bientot
---
---
Salut Niala
.
Il faut d'abord que tes photos ( ou vidéos ) soient hébergées sur un site d'hébergement de photos.
postimages.org par exemple pour les photos et youtube.com pour les vidéos.
En premier, envoie ta photo sur postimages.org.
Puis, copie le lien de ton image qui t'est donné dans la ligne "Lien direct".
Ensuite, rédige le texte de ton post ici en cliquant d'abord sur le bouton "Full Editor & Preview".
Tu auras alors une ligne de boutons au dessus du texte.
Il y en a un ( le 9ième à partir de la gauche ) qui correspond à l'insertion d'image.
En cliquant sur ce bouton, cela insérera 2 balises : "[img][/img]" à l'endroit de ton curseur.
Et enfin, colle le lien de ton image ( que tu auras copié depuis postimages.org, "Lien direct" ) entre les 2 balises [img].
Cela donnera par exemple : [img]
https://i.postimg.cc/XXXXXXX/IMG-YYYY.jpg
[/img]
Et pour visualiser l'apparence de ton post avant de l'envoyer, clique sur le bouton "Preview".
Et enfin, "Submit" pour envoyer ton post.
Par contre, ici, c'est plutôt "english required"
---
My RD500 "Naked" project.
Old Picture:
Paint is in progress:
Home made exhaust:
Intake:
Paint should look like this in the end:
---
Love it and great job. Need dry clutch and that will be perfect.
Cheers
---
Posts: 87
Joined: Thu May 24, 2018 5:22 pm
---
Qu'est-ce que c'est? Stockage d'huile?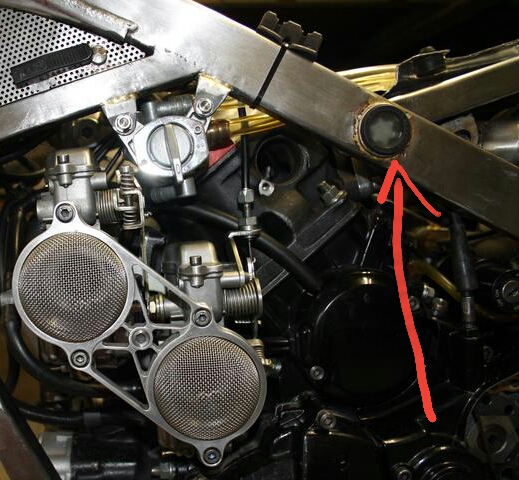 ---
Pouvez-vous montrer où l'huile sort du frame?
---