Matty wrote:Unfortunately if I adjust the lever higher it will mean that I will have to lift my foot off the peg to change gear.
Maybe not if you use footpegs like this: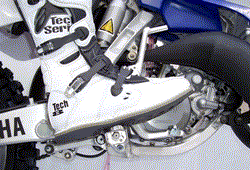 Half joking, but might give you an idea for a solution. Just ordered a pair of these pegs for a different bike, so they're on my mind.