Moderator: rztom
- - - - -

Posts: 2656
Joined: Sat Feb 04, 2012 7:36 am
Location: Eastern Ontario Canada
1985 RZ500 1GE Spec
1985 RZ500 47X Spec Project Bike
1986 RG500 ATR
1986 NS400R
1987 TZR250
1988 Honda RC31
1990 TDR250 Pre-Production # 000001
2007 DL650 VStrom
2014 Triumph Thruxton Modified
---
Ya, I've seen the video of that beast before. Looks pretty nimble, lol. If I ever get my project up and running I'll be sure to post a topless YouTube video for you guys.
Shake "N" Bake!
---
---
Interesting rear shock setup.
---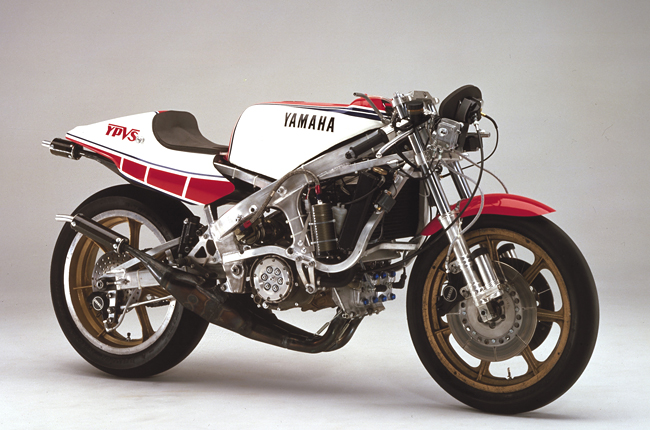 tested with bad result in 1982 on 0W61 factory machine
Alex
---
---
---
Posts: 87
Joined: Thu May 24, 2018 5:22 pm
---
lost1750GTV wrote:you find some odd stuff
She's the kind of odd I like.
---
kpke wrote:Mine
Hot dam that thing is fantastic im in Tracy any chance of face to face with that beuty
---