Hello Fellow Club Members and Future Members:
In association with the local chapter of the Vintage Japanese Motorcycle Club we are having the 2nd Annual All 2 Stroke Rally August 19th here in Kansas City, MO.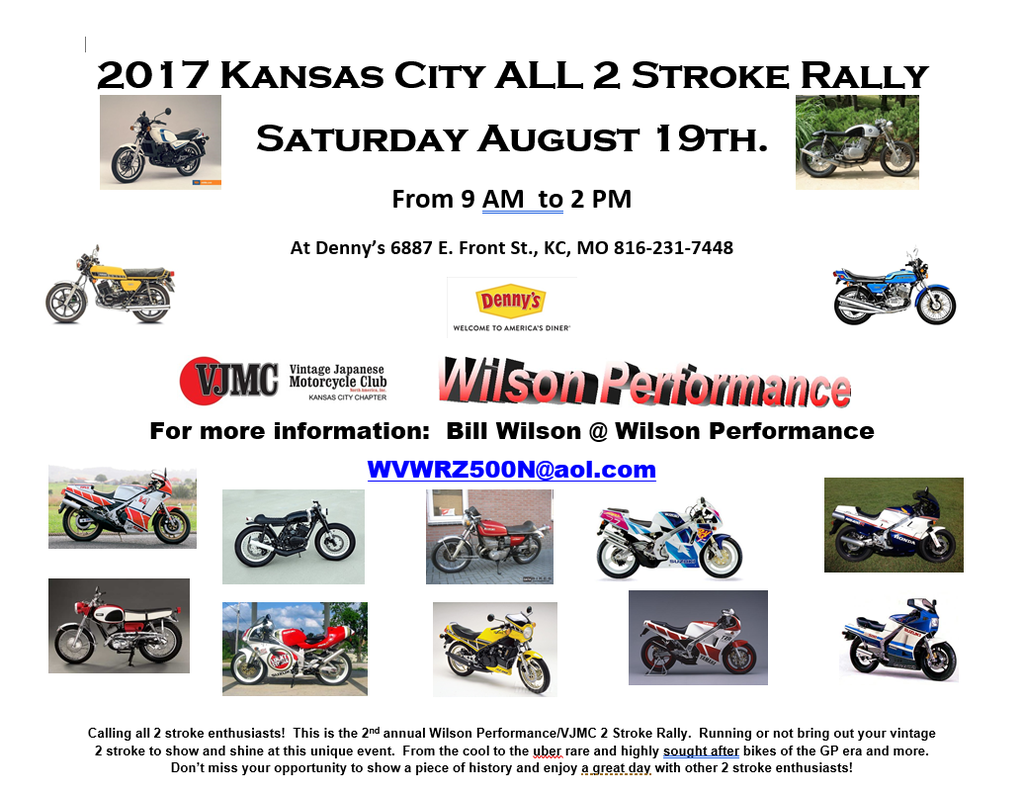 I hope many of you can make it out. Feel free to email me with any questions.